Practice Areas
Intellectual Property
Data and Technology
Cross border transactions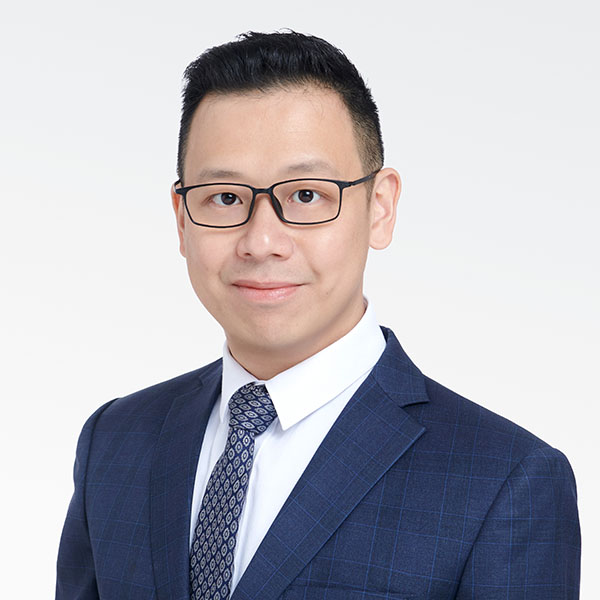 Albert has been practicing law in Mainland China and Hong Kong for nearly 20 years.  His solid in-house experience enables him to put himself into clients' shoes, and take business reality and profitability into full consideration in delivering every piece of legal advice.
Albert represents Chinese and international clients alike in various inbound and outbound legal matters. A dually qualified lawyer in China Mainland and Hong Kong with right of audience in all levels of China's Civil Courts, Albert is proficient in both common law and civil law systems.
Between 2010 and 2018, Albert was the Chief Asia Brand Protection Director and China Lead Counsel for a world-famed mobile device maker.
Albert is passionate with technology, a lifelong pursuit developed during his pre-legal venture into tech sector in Silicon Valley and Hong Kong.  He has particular interest in blockchain, AI, robotics, autonomous vehicles, IOT and drones. During his in-house tenure, Albert frequently gave hands-on legal advice on the internet, mobile, social media and e-commerce.
Albert speaks Putonghua, Cantonese, and English.
Education
University of Hong Kong, China
College of Law of England and Wales, UK
Legal Experience
Google, Motorola and Lenovo in-house – Board Director, General Counsel of China mobility, Asia Brand Protection Director
Also previously worked with various international law firms in Beijing and Hong Kong
Recognition & Social Engagement
Foreign-related Lawyer Talent, accredited by Beijing Lawyers Association (No. 591/742)
Outstanding Performance Award, presented by China Anti-Infringement & Anti-Counterfeit Innovation Strategic Alliance
China IP Expert, accredited by SME Helpdesk, European Commission
Co-chair, China sub-committee, INTA Bulletin Committee
Executive Committee, Hong Kong Professionals (Beijing) Association
Selected Cases
Transactions and Compliance
Motorola in Asia IP matters in connection with the acquisition by Google for $12.5 billion and by Lenovo for $2.9 billion, and in acquisition filings with CFIUS and FTC in the US and MOFCOM in China.
A start-up autonomous driving solutions company in B and C series. Founding investors include global automobile brands, and sovereign wealth and venture capital funds. Pre-money valuation: US$3 billion.
Lenovo in VIE setup and maintenance for running of IP business restricted to Chinese domestic companies only.
A Danish shoe maker in conducting in-depth IP portfolio audit and loophole filling.
A US chemical company in trade secret protection strategies and IP license agreements.
A UK government-funded institute in IP matters relating to its expansion in China.
Contentious Matters
Acted for various Russian stated-owned companies in manufacturing and natural resources in multilateral trademark disputes, assisting them in branding strategies in China.
An American apparel brand in fight against global organized infringers from China and Italy.
An American telecom company in overturning two rounds of defeat and winning the final appeal of a trademark opposition case that had dragged on for almost a decade..
An American mobile phone maker in a large scale anti-counterfeiting campaign in 4 tier-one Chinese cities with more than 50 infringers.
A leading American tech company in launching IP enforcement campaigns, including criminal prosecution and civil proceedings against counterfeiters, market sweeps, Customs actions, trade fairs patrol, internal education on brand protecting awareness and online anti-counterfeiting campaign.