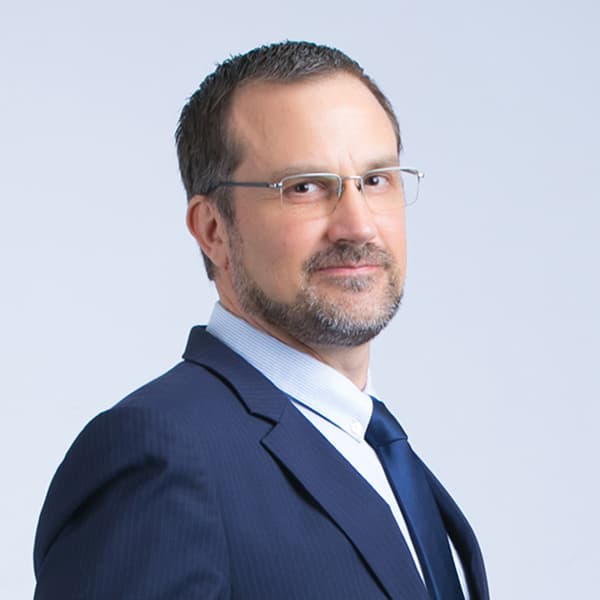 Greg Heaton is a partner of Hauzen LLP. He is a legal and financial services professional with over 20 years of experience in advisory and regulatory roles.
Admitted as a solicitor of the High Court of Hong Kong and a legal practitioner of the Supreme Court of New South Wales, he was formerly a partner of another Hong Kong law firm, advising on asset management, securities regulation, and contentious regulatory matters, and director of an international consultancy firm, providing regulatory advice and project-based consultancy services to Hong Kong and global financial services firms.
In addition, he was formerly a senior director of the Securities and Futures Commission (SFC), where he played a key role in the oversight of SFC-licensed intermediaries and the development of regulatory policy. He was head of the Licensing Department at the SFC and a member of the Board of the Financial Dispute Resolution Centre, the body responsible for the arbitration and mediation of disputes between financial institutions and their clients.
Education
University of New South Wales, Master of Law and Management (2005)
Australian Graduate School of Management, Graduate Diploma in Management (2003)
University of Canterbury, LL.M. Honours (First Class) (2000)
University of New South Wales, LL.B. (1999)
University of Canterbury, B.A. (1995)
Osaka University of Foreign Studies, Diploma of Japanese Language and Culture (1994)
Experience
Advising on securities regulation, listing rules and corporate governance.
Fund formation and restructuring.
Acquisition and sale of SFC licensed corporations.
Drafting business plans, compliance manuals, operations manuals and services agreements.
Contentious regulatory matters including SFC investigations and disciplinary actions.
Assisting licensed corporations with preparation for and handling of regulatory inspections.
Conducting audits of licensed corporations' operations and internal control frameworks.
Advising on APAC licensing requirements, product disclosure rules and marketing restrictions.
Providing training on regulatory requirements and industry developments.