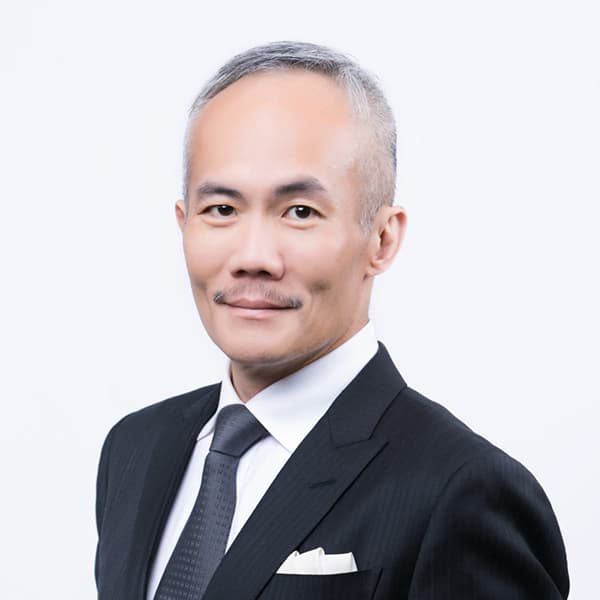 Basil is a specialist in financial markets regulation, disputes and investigations, as well as contentious and complex transactions. He represents public companies, licensed intermediaries and investors.
Basil is recognized by clients for his business insight and sensible advice, his familiarity with regulations and business practices in Hong Kong and Greater China, and his ability to deliver results for clients.
Prior to founding Hauzen LLP, he founded and was the Managing Partner of a US law firm for seven years, managed and ran a Hong Kong Mainboard-listed company, and was general counsel and independent director of other companies listed in Hong Kong and Singapore.
Basil is admitted as a solicitor in Hong Kong, as a solicitor in England and Wales, and as an advocate and solicitor in Singapore. He is fluent in English, Mandarin and Cantonese.
Education
HKUST – NYU Stern School of Business, Master of Global Finance
National University of Singapore, LL.B (Honours)
Experience
Disputes
Represented several listed companies in complex disputes with bondholders, shareholders and business counterparties.
Represented claimants against listed companies in debt and equity disputes.
Represented parties in arbitration over private equity disputes, including in successfully obtaining variations in pre-arbitration injunctions.
Represented listed companies in obtaining Mareva injunctions, discovery orders, Norwich Pharmacal orders, Banker's Trust orders, default judgments and similar orders in connection with ongoing disputes.
Represented listed companies in defending against winding-up petitions, as well as petitioners in applying for the winding-up of listed companies.
Financial Regulation
Represented SFC licensed intermediaries and their responsible officers in SFC investigations resulting from allegations of breaches of the Securities and Futures Ordinance.
Represented Canada's largest single-profession $140.8 billion pension fund in its establishment of its office in Hong Kong as well as its application for licences to conduct SFC types 1, 4 and 9 regulated activities from the SFC and advised on commercial issues regarding corporate structures, tenancy, employment, immigration, taxation and regulatory matters, as well as its ongoing regulatory compliance matters.
Currently advising several Hong Kong listed companies on ongoing regulatory matters.
Advised several financial institutions in their applications for SFC licences.
Advised over 30 cryptocurrency clients on Hong Kong and regional regulation.
Advised on ongoing licensing matters, including in relation to the acquisition of licensed entities and approval of new substantial shareholders.
Financial Markets
Advised on resumption in trading of a suspended Hong Kong Mainboard-listed company.
Advised on takeovers of several Hong Kong listed companies.
Advised on schemes of arrangement and strategy for handling hostile bondholders and shareholders.
Advised on over 150 venture capital and private equity transactions, acquisitions, takeovers and exits from technology investments.
Advised several State-owned companies on their investments into listed companies.